17 Feb

Sing along them

We have already mentioned in past blogs that Colombia is a country recognized for its biodiversity, for the joy of its people and its colorful festivals. However, what we have not mentioned is the Colombian musical artistic talent.

Colombia has artists who have managed to be recognized internationally and they have put everyone to sing and dance to the authentic and Latin rhythms. These artists, with all their talent, dedication and work, have reached international places and have left really high the name of the country, showing their passion and love for music.

From traditional rhythms such as salsa, electronics, vallenato, to rock, pop and reggaeton, our artists have conquered the ear with versatility and originality.

In this blog we will tell you about 5 that we believe have stood out worldwide and we have a special mention to 3 others who are also very talented and who are in the way of being recognized and heard in every corner of the world. Here they go …
Shakira
Shakira Isabel Mebarak began her artistic career at the age of 10, participating in parties and events in Barranquilla, where she met a theater producer who made her known outside her hometown. Today she is 43 years old and can be one of the most famous Colombians in the world.
When she released her first album at the age of 14, it turned out to be a failure, selling only one thousand units. Therefore, Shakira takes a break to finish her studies, but she didn't want to leave her dream of music aside. In 1995 she released a single ¿Dónde estás corazón?  Which becomes a hit including the singles that come out later Pies descalzos and, for the first time, she's known outside Colombia. This is the sample of everything you can achieve, when you have passion and perseverance, putting aside the obstacles that arise
With more than 64 million followers on Instagram and recognition in all corners of the American continent and much of the world in general, she becomes a Latin pride that represents the country on the biggest stages in the world, as being the one chosen for the song Soccer World Cup official in Africa and being a great representation of Colombian talent in the Super Bowl of this 2020.
She is a woman who is recognized for her eternal youth, for her love of music, for all the charities around the world, for always having a smile, for the strength in her voice and for her incredible combined belly dance with Colombian and Afro dances, which every girl wanted and wants to imitate and for reaching the top proving that Colombia can also.
Juanes
Juan Esteban Aristizábal, 47 years old and the "parcero" of the world is a Colombian Latin pop and rock singer, songwriter and musician.
The beginnings of his musical career were at the age of 15 in the city of Medellin where, being part of the Ekhymosis band, he became known throughout the country and achieved fame in several other Latin American countries.
After several years with the band, it dissolves and Juanes decides to go solo, but because of his style of music directed to rock, the producers did not want to sign with him since they were looking for something "more normal" for the time. This is how Juanes meets Gustavo Santaolalla, who sees great potential in the music of Juanes and decides to sign with him.
The decision to become a soloist ended up being the best for the artist, as it would be the beginning of a career full of great victories and recognitions. Juanes is the biggest Colombian winner in the history of Latin Grammy with 24 victories among which are the best song, best album and, most recent, person of the year.
Juanes has given free concerts in Medellín and is a person with a great sense of social responsibility, because he continuously supports local talent and has an NGO called Fundación Mi Sangre that promotes the construction of peace from each person.
He bases his career on being a person rather than being a star, but he is still our star and our most talented Colombian parcero.
Carlos Vives
One of the best-known artists in Colombia is the Magdalene singer Carlos Vives. The artist born in Santa Marta holds the record for most Latin Grammy nominations, being the first Colombian to win one, has a long acting career and is recognized for his combination of Colombian ethnic rhythms along with Pop and Rock.
He acted in multiple soap operas and television programs at the same time that he began his musical career with his first album: "Por fuera y por dentro" in 1986, in which he chose a pop tone with ballads with which he would continue until 1989. But what really sealed his unique identity as an artist was when he came across the novel: "Escalona", in which the life of the vallenato artist was portrayed.
This prompted him to mix the roots of Colombian ethnic rhythms along with the stickiness of pop and ballads, thus getting the attention of an international audience, a sound and a unique image, which would lead him to get nominations at the Billboard and Grammy awards among many others, for his way of distributing Colombian culture through his music.
J Balvin
José Álvaro Osorio Balvín, 34, is the artist who is known for all his colorful clothes and eccentric look changes. He is a reggaetonero who always tries to put Colombia and its Colombians in the highest place possible, because he always wants to represent Colombia as the best country.
His musical career began in 2001 with a single that positioned him nationally and quickly became known outside the country: Hasta Mañana, this manages to show J Balvin that he can achieve a good career in music.
His fame grew a lot when he left the reggaeton bases a bit and combined it with Latin pop and merengue rhythms creating his own urban style. With this he also manages to enter the world of fashion and launched his own clothing line, which was an immediate success, in Gef stores.
J Balvin is, without a doubt, one of the greatest exponents of the urban genre worldwide, because every day he surprises everyone with new musical proposals, making every song he brings out a success, not to mention that he has worked with the biggest Hollywood celebrities of the time like Beyoncé, Justin Bieber, Pharrell Williams, Dj Khaled, Sean Paul and Selena Gomez.
Maluma
Juan Luis Londoño Arias, 26, known as Maluma combining the initials of his mother, father and sister, is a Colombian singer and songwriter of pop, reggaeton and trap.
He studied at the Hontanares high school in El Retiro and his career began with two "small acts" that led him to sing and compose: one of them was to write romantic letters at school for his friends' girlfriends; on the other hand, in tenth grade he won a singing contest, where he performed a song by Andrés Cepeda.
Maluma played football for 8 years of his life, managing to be in the minor leagues of Atlético Nacional and thought he was going to devote himself to the sport until, on his 15th birthday, he received the opportunity to record in a studio as a gift from his uncle Juan Parra. The surprise that took the producers was so great that they saw a great future in him.
In 2010, with 16 years, Maluma began to receive vocal training and, already as a senior, decides to launch to stardom. In January 2011, still without signing a record deal, Maluma published his debut single, Farandulera, which meant his jump to fame in his native country. This single caught the attention of Sony Music, with whom he signed in mid-2011.
Now Maluma is a famous talent from Medellin, Colombia, and something that makes us proud is that he managed to record with the "Queen of Pop" Madonna, a single called Medellín. This young man has shown that you can go far when you set your mind and that nothing is impossible in this life.
These Colombian artists have surprised us in an extremely positive way and have managed to show the world that Colombia is full of talents that seek to get the face out not only for them, but also for the country.
Listening to them anywhere in the world and saying with our heads up: they are Colombians, it leaves us overwhelmed with so much happiness and pride.
Now, there are several artists who are also a great pride for us, but that, although they have made themselves known outside the country, artistic growth has not been as fast as those mentioned above and we truly believe that they also represent who Colombia is…
Fonseca
Juan Fernando Fonseca, 40 years old, is a composer, musician, singer, activist and record producer from Bogotá, Colombia. He has created music in several genres such as vallenato, cumbia, tropipop (or tropical pop), latin pop and Colombian pop.
His first album Fonseca was published in 2002, which had a great reception in the country due to the mix of cheerful and somewhat folkloric rhythms. In 2005, he launched Corazón, an album that includes the single Te mando flores which is his first international success.
This remained more than 22 consecutive weeks as # 1 on the radio and achieved a Latin Grammy as "Best Tropical Song" in 2006. He was also awarded as "Best New Tropical Artist" by Lo Nuestro Awards and MTV Latin America Awards.
Fonseca has traveled with Shakira and Juanes and is an activist who strives to change the world view of Colombia through his music and influence.
Definitely, an artist that you should know, because his passion for music and for Colombia gives a notary in a strong and vibrant way.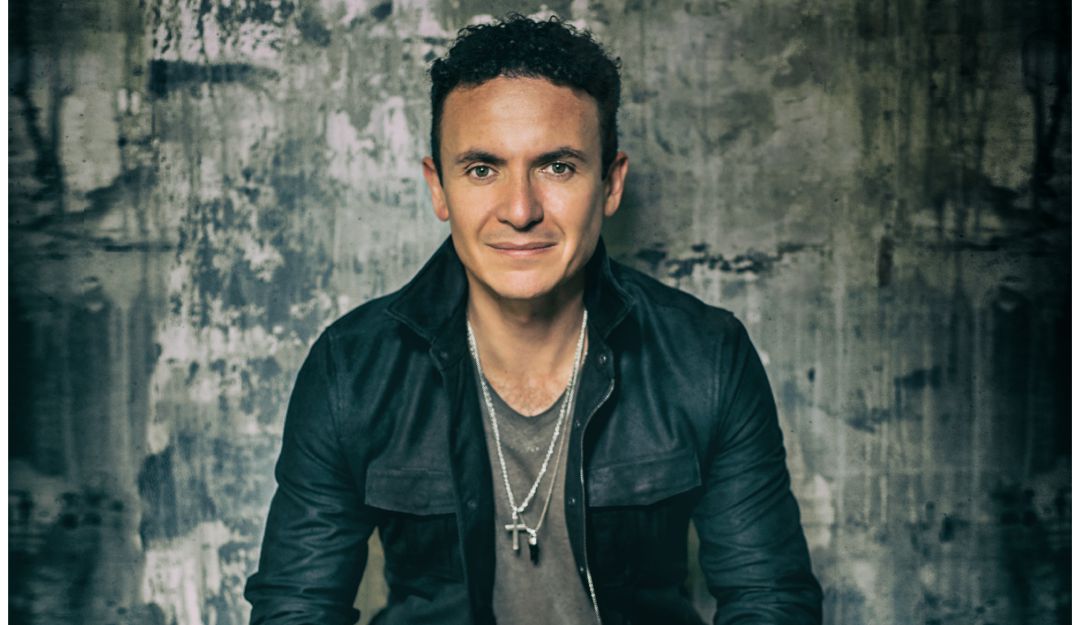 Monsieur Periné
Band composed of Catalina García, vocalist; Nicolás Junca on the guitar; Santiago Prieto on the ukulele, violin and guitar; Adinda Meertins on double bass; Jairo Alfonso on the saxophone, clarinet; Abstin Caviedes in the Trombone; Miguel Guerra on percussion and Darwin Páez on drums.
With a rather orchestral formation, they have earned a place in the Colombian indie scene. They have a mix of swing, cumbia, jazz, pop and boleros, which, oddly enough, make them work quite well with a romantic and flirtatious style.
Their music combines tropical style with choruses in French and Spanish and the vocalist leaves all her charisms on the stage that crosses her path. This made the world fall in love with them and they managed to make some international tours without having signed with any label.
Their vintage style, desire to create something unique and for everyone's taste and their desire to move forward as a Colombian representation group make my ears want to hear much more about them.
Systema solar
Collective of Santa Marta influenced by the sound of the DJ culture of the Caribbean and known for guiding their music to the party. The group was made up of Jhon Primera, Walter Hernández, Juan Carlos Pellegrino, Daniel Broderick, Vanessa Gocksch, Arturo Corpas and Andrés Gutiérrez.
Their music combines Afro-Caribbean rhythms, champeta, bullerengue, cumbia, vallenato and salsa and is one of the few groups that have achieved a successful fusion of electronic music with traditional Colombian rhythms.
They are the best-known group of Caribbean rhythms outside the country after Bomba Estéreo. His idea is to show the earth and music as something sacred, rescuing ancestral psychedelia and mixing native and African rhythms to achieve this project.
They are a group that generates different emotions in the people who listen to them but have not had as much force as the country would like. If you want to fill yourself with good energies and know a little more about their style, do not hesitate to look for them and listen to them, you will not get bored.
These are our Colombian artists that fill us with pride, like many others we know are moving forward and will continue to represent the country. We express all our love and keep it up!!